Give it light and the darkness will disappear by itself.
Erasmo de Rotterdam
It is possible that at this point we are not going to reveal anything new to you, or maybe we will, if we tell you that Halloween has its roots in Samhain, an ancient Celtic festival celebrated to thank the earth for the end of the harvest. The autumn solstice brought with it the starting signal for the new year in this ancient calendar. The stage of light and warmth ended and a new time of darkness and cold began. Dualities, in short, that enrich and define life itself.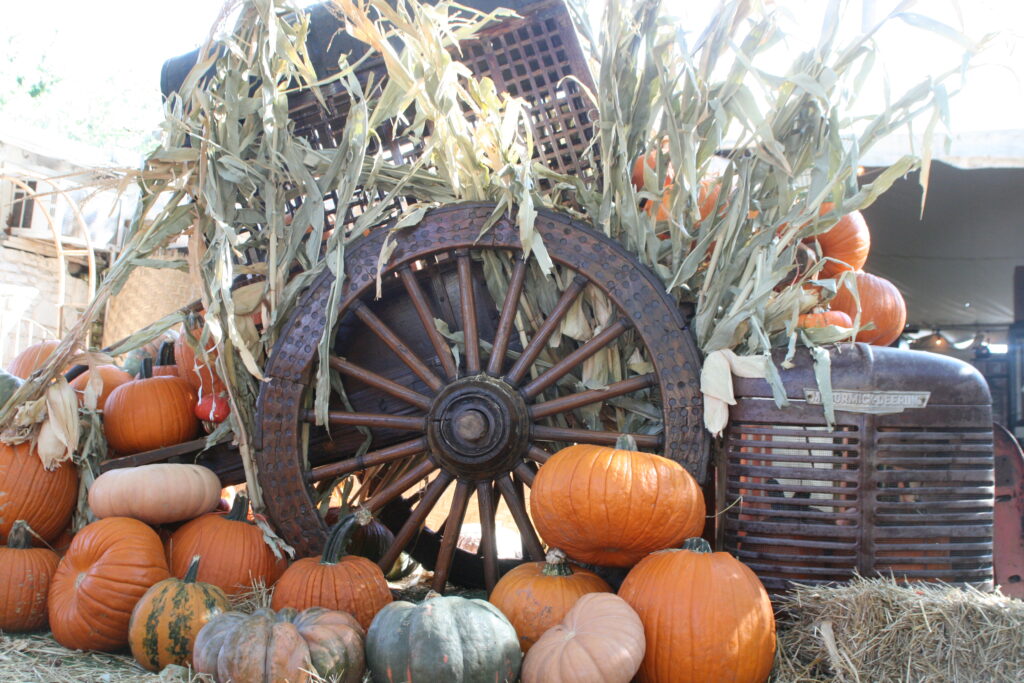 In the past, this date also coincided with a holiday to get closer to loved ones who have already passed away. The dim light of the candles served to guide them on their way back home, and the sweets were an offering, a sign to show them respect and gratitude despite already being on other planes.
Over the centuries, the powerful consumer society has shaped this entire heritage with its tenacious fingers until spinning a dark, gloomy web that is served on a platter to the little ones every October 31. What a contradiction, right? But get away from all that noise for a moment, listen to yourself and listen to your children. Do you believe they have fun with horror? Do you consider that all those images that you see in your environment at this time enrich you or contribute something positive to your development? To Lisi, mother and former English teacher from Sevilla Girasol Waldorf International School, it is clear that it doesn't.
Teacher Lisi, as the boys and girls at school call her, has celebrated Halloween since she was a child. "I loved that at this time of year my house was filled with pomegranates, tangerines, chestnuts and, above all, that in the kitchen there was the big pumpkin that we emptied and decorated with a candle inside," she remembers. She and her siblings would excitedly wait for it to get dark so they could go out to trick-or-treat in the development where they lived in the northern mountains of Madrid, where dozens of American families also lived. At that time Halloween was not so popular in Spain and the celebration did not have those somber overtones that invade us today.
Years later, when her family was living in Austin, where her two children were born, they enjoyed this holiday that she loves so much again, decorating her house, dressing up and choosing a pumpkin that would become their Jack-O'-Lantern. In some ways, that's still the key to the celebration in our English classes at school.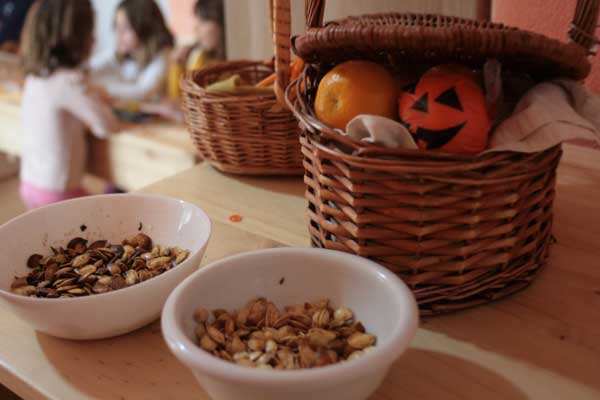 The Waldorf Pedagogy incorporates everything that has to do with the seasons of the year and the rhythms of nature. And Halloween in English class is, therefore, about experiencing and living this popular Anglo-Saxon festival in a way that is always respectful of the sensitivity of children and focused on gratitude to the earth with respect and love, without drama or dark images. We empty and carve the pumpkin in class; see, touch and smell the seeds inside as part of the learning that takes place throughout the month of October about the harvest; and toast them with olive oil to share with a pinch of salt. The children also play popular games and make crafts that children look forward to.  It is simply  another joyful and beautiful way to mark the passing of the seasons in our lovely little school.